Easy Ways to Add Dieting to Your Life
There are so many people that want to diet, but simply don't know how to add this to their lives. They are busy working, with young children or other obligations. Adding a diet to their lives seems just too hard. With a little creative thinking and some planning, literally anyone can add a diet to their life. Here are some tips for you to add dieting to your life.
Realize that not every time is ideal for someone to diet – but you can still do it. If you have just started a new job, moved to a new state or are dealing with another type of stress – a diet may be something that could be challenging for you to do right now. But that doesn't mean that you can't do it. It simply means that you have to want it more than most people do! You need to make the diet easy for your schedule so that dieting is convenient and you are eating less and exercising more. Look now at your schedule to see what changes you could make without too much stress.
Prepare your lunch everyday the night before. This is a top tip and will make your life so much easier. Some people make their lunch while eating breakfast. This is when you are rushing out the door. Make your lunch the night before when you have a little extra time. You can chop up a salad and veggies. You can make a low calorie sandwich. To save time you could even create the week's baggies of cut up vegetables ahead of time for the fridge. Then just grab and go during the week. It will take you an hour on Sunday to make these lunches and save you time all week long.
Look for easy ways to add more exercise to your life. This could be taking the stairs at work instead of the elevator. Or walking from the train to work. Or getting off the bus a stop or two earlier before coming home. Look for ways to sneak in some exercise. Little by little, you'll be working out. You don't have to carve out a full hour all at once – just little ten minute periods. Look for three to four of these each day.
Bring a snack to work everyday that is healthy. Many people grab a snack at work and this gets dangerous for your diet. Because people snag something from the food cart or grab something from the vending machine. That is an eight hundred calorie snack! Bring an energy bar or granola bar (high fiber one) from home for three hundred calories. Or a simply banana or pear. Easy and portable and inexpensive, fruit makes a very easy snack.
Stay hydrated. Often people find that they are not drinking enough water during the day and they think they are hungry, so they eat. Try this experiment for a few days: when you are hungry, grab your water bottle instead. Drink a bit and see if you are hungry ten minutes from then. You may discover that you were thirsty, not hungry. This is a very cool experiment that can save you loads of calories. Many people are very dehydrated and discover this as they begin diets.

With Genie Diet you get

Instant Access To The Genie Diet


Lifetime Access To Members Area


100+ Genie Approved Low Calorie Meal Ideas


Post Diet Maintenance Program


"My Diet" Section. Track Your Weight Loss!

Genie Approved Food List 100+ items


Genie Approved Snack List

Easy Exercise's, even For lazy Couch Potatoes!


Hassle Free 100% 8 Week Money Back Guarantee

Learn to stay motivated when exercising

Discover how to boost your metabolism

Eliminate stress and anxiety from your life

Fit fitness into a busy schedule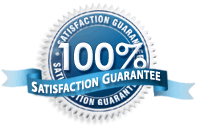 ONLY $27.95
For Your Convenience We Accept